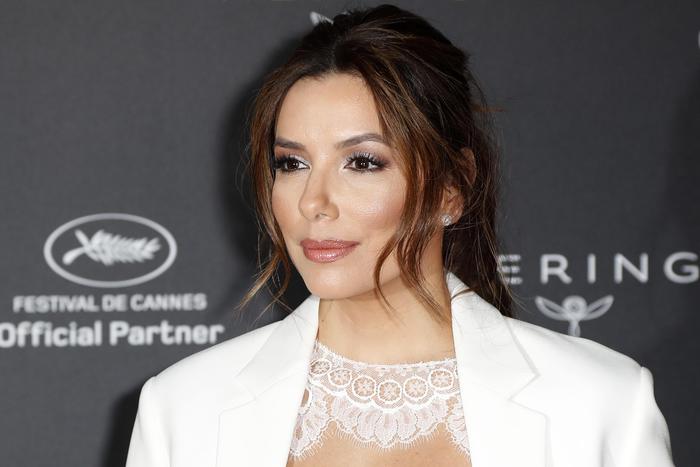 The Filming Italy Sardegna Festival returns from 13 to 16 June at Forte Village. As last year, the Festival will see the participation of important Italian and international authors and directors. Among the first names announced at Cannes, those of Francesca Archibugi, Paola Cortellesi, Claudia Gerini, Riccardo Milani and Madalina Ghenea stand out as the godmother of the solidarity evening scheduled for 15 June. Among the internationals, Eva Longoria will inaugurate the event on June 13th. Godmothers of opening and closing of the Filming Italy Sardegna Festival, and like Eva Longoria present in Cannes, Annabelle Belmondo and Catrinel Marlon.
The presentation of the second edition of the Festival directed by Tiziana Rocca took place in Cannes. In addition to the Forte Village, the UCI Cinema of Cagliari will host the event. In the program there are about 30 titles in a selection that also includes five works chosen by Variety. With the aim for this second edition of offering not only preview films but also documentaries, short films and TV series with the aim of bringing the new generations closer to the big screen. It opens with a great author like Brian De Palma and his "Domino", shot in part in Sardinia, and for the previews dedicated to the TV series an episode of the series "Caccia al ladro", the unpublished TV series in 10 episodes, produced worldwide by Viacom International Media Networks Southern and Western Europe, Middle East and Africa and Viacom International Studios Latin America.
The main theme of the event is a special focus on sustainable development to counter the unconditional exploitation of environmental resources, with a Festival in an ecological and zero-impact key, including the awards made by Maestro Gerardo Sacco with eco-sustainable materials.
Please follow and like us:

Viewed:
123