The top model and actress Mădălina Ghenea gave birth to a girl a week ago. She is the first couple of the couple whom the actress (28 years) is forming with businessman Matei Stratan (29) for less than a year.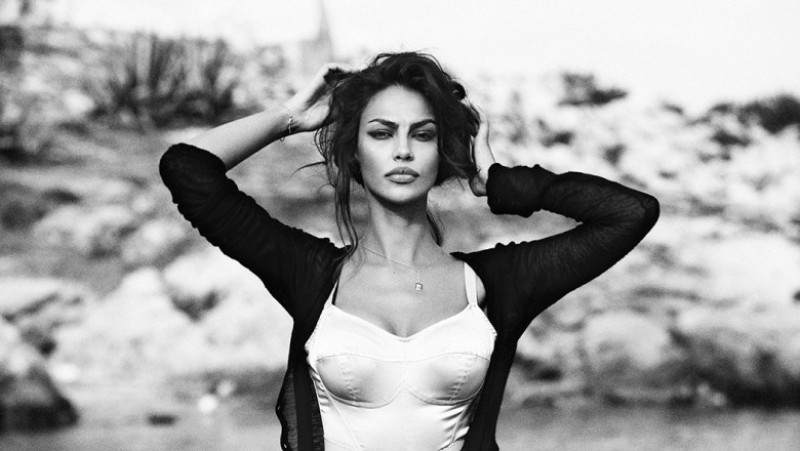 A week after becoming a mother, Mădălina Ghenea published on her Instagram account a photo taken in the garden of the house. The model seems to have recovered quickly and looks great.
On April 4, Mădălina Ghenea gave birth to a little girl after a labor that lasted not less than 11 hours at a private clinic in Bucharest.
Mădălina Ghenea has become famous for her beauty, but also for the idyll he has had with famous actors such as Leonardo Di Caprio, Gerard Butler, Michael Fassbender, Adrien Brody.
Mădălina Ghenea, a native of Slatina, is a top international successful model and she debuted as an actress in 2011 in the Italian comedy I Soliti Idioti, directed by Enrico Lando, and in 2012 was awarded the Sorriso diverso Roma Award for the interpretation of "Razzabastarda" by Alessandro Gassman. He also starred in "House Hemingway," signed by Richard Shepard, starring alongside Jude Law. In 2015, Romanian could be seen in the Italian film "Youth / Youth," directed by Paolo Sorrentino, for which she was rewarded with the Vanity Fair at the 61st edition of the Taormina Film Festival in Sicily.
The pattern kept secret pin the last quarter, when posed for a magazine.
Matei Stratan is the son of a wealthy businessman in Iaşi whose fortune is estimated at 300 million dollars.
. (tagsToTranslate) Madalina Ghenea (t) matt stratan (t) madalina ghenea (t) poza madalina ghenea