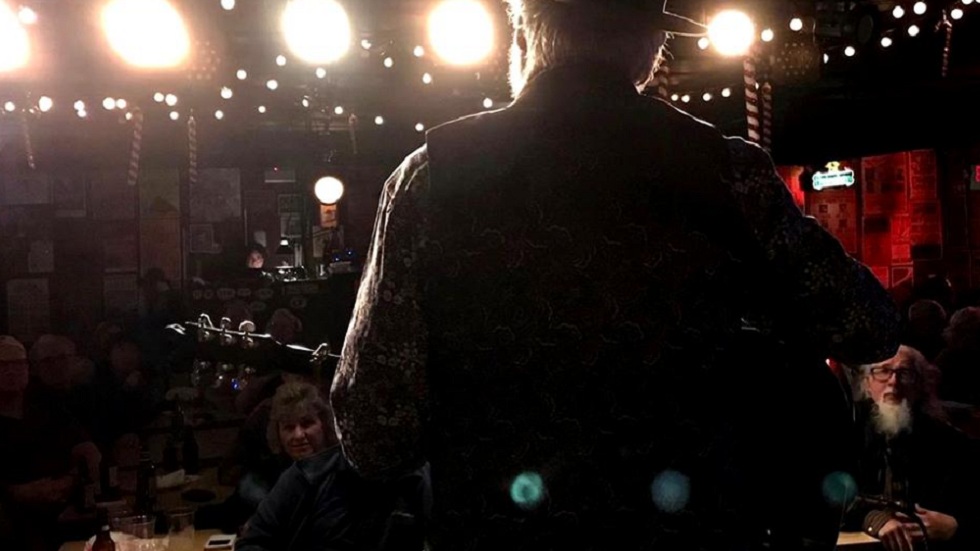 A famous singer died on stage, right in the middle of a song. Viewers who went to a music festival on Saturday in the US state of Florida had an experience that they can hardly forget.
Dramatic scenes took place on Saturday during a music festival. Singer David Olney, 71 years old, died before the eyes of those who came to hear him sing.

He died on stage. The singer went out in the middle of a song!
David Olney died on stage, just during the concert. Those present reported that the artist was sitting on a chair and suddenly fell silent, bending his head in front, his chin on his chest. Initially, everyone present in the room, but also the artists on the stage thought that this was just a vocal break, but later found that the artist did not feel well.
It seems that before he died, the artist apologized, fell silent, and then did not react. From the first information, David Olney had a heart attack during the show in Santa Rosa Beach, according to bbc.com.
Amy Rigby, the artist who was with David Olney on stage when he died, told how the last moments of the artist's life went.
"Olney was in the middle of the third song when she stopped, apologized and then closed her eyes. He was standing still, upright, with the guitar in his hand, wearing a cool hat and a beautiful rusty leather jacket. "said Amy Rigby.

Scott Miller, another artist on stage when David Olney died, detailed how it all happened.
"David sang a song when he stopped, apologized and put his chin on his chest. He never dropped the guitar from his hand or fell from his chair. Everything happened so easily and discreetly, just as he was. I pulled him out of his chair and tried to resuscitate him until the ambulance doctors came. The world has lost a good singer, but we still have his work, and that inspires us and he will always do it "added Scott Miller.
Photo: libertatea.ro
Also read:
It was! They are the grandchildren of Meghan Markle's son and Prince Harry
Princess Diana predicted Prince Harry's split from the British royal family. What did he say in the past?
The reason Charlize Theron wore a diamond bracelet in her hair. Why did he appear so red on the carpet?
Watch the latest VIDEO uploaded on avantaje.ro