Mădălina Ghenea and Ronaldo worked together in 2015. The footballer chose the Romanian to promote next to him his first "Legacy" perfume. The two have spent four hours together in the filming for the ad spot.
The actress says she was left with a great impression of the football player and that it seems "incredible" to be accused of rape. All the more so as he describes it as "a man of great character and a convinced family".
"It's incredible for me to read. I filmed an advertisement for a perfume with him and I stayed with an excellent impression. He is a man of great character, a convinced family. If he tried to make me advances? Not. I spent four hours with Ronaldo, filmed everything, then left immediately. A true professional, "the actress said in the Italian press.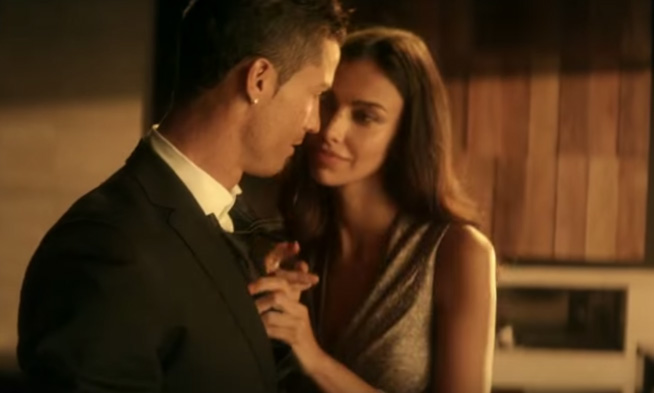 Mădălina Ghenea and Cristiano Ronaldo, in the video spot FOTO video capture
And Prodanca defended Ronaldo
Mădălina Ghenea is not the only Romanian who jumps in the defense of the footballer. And impresario Anamaria Prodan Reghecampf (45 years old) said he was convinced of Ronaldo's innocence: "Do you know what these women are remembering after 20 years of being raped by a man? He then liked rape and recalled after 20 years, when this is 'Ronaldo'. If he was a no-nobody on the street … "
The Portuguese superstar is lacking in lawyers, but Portugal's prime minister, Antonio Costa, even jumped in his defense. On a visit to Lanzarote, Costa was asked about this case: "People must understand once and for all that there is a presumption of innocence. It's not enough to charge someone to be guilty. If there is something we know for sure, this is that we are talking about a man, an athlete, an extraordinary footballer who honored Portugal and gave it prestige. "
An old case of almost 10 years
The famous Portuguese footballer is accused of rape by former American model Kathryn Mayorga (34), and an investigation was opened in this case. The woman also denounced her abuse in 2009, but then she refused to disclose the name of the aggressor, and the investigation could not continue.
The woman, who is now a teacher, claims that Ronaldo raped her anal, bribed her and threatened her to escape the trial. The aggression occurred in Cristiano Ronaldo's luxury apartment at the Palms Place Hotel in Las Vegas, where Mayorga worked as a hostess.
In a new complaint, the woman asserts that the footballer exerted pressure on her to sign a confidentiality agreement that prevented her from talking about what had happened. Kathryn explained why he chose to keep silent until now: he was afraid of "public humiliation" and threats from the footballer. But Ronaldo denies the allegations and says everything was consensual.
If you appreciate this article, we expect you to join the readers community on our Facebook page through a Like Below:
. (tagsToTranslate) celebrities (t) madalina ghenea (t) cristiano ronaldo (t) viol (t) yahoorss (t) blinkfeedrss