Madalina Ghenea has posted a photo with a man's hand, which is most likely Matei Stratan's. Along with a message, the actress also wrote a message.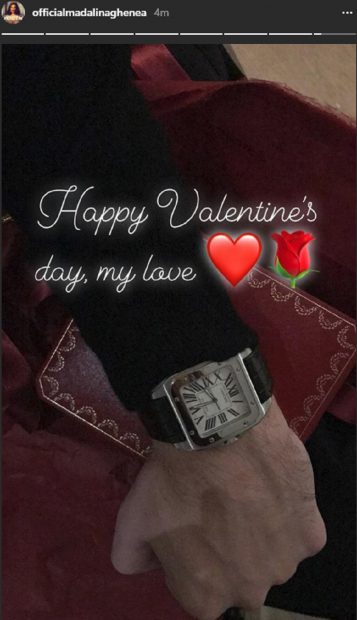 "Happy Valentine's Day, my love", wrote Madalina Ghenea right next to the photo. Virtual friends enjoyed them and wished them to be happy.
Mădălina Ghenea has accepted to enter Matei Stratan's family no month since she met the young man when she got pregnant with their daughter. If at the beginning they were all good and beautiful, after he gave birth, the quarrels appeared. Mădălina Ghenea has a problem with Matei's parents, and the young man is caught somewhere in the middle.
Read and
VIDEO EXCUSIV / Vali Crăciunescu has cried for his birthday. His wife gave her "The Rolls Royce of Harmonics"!