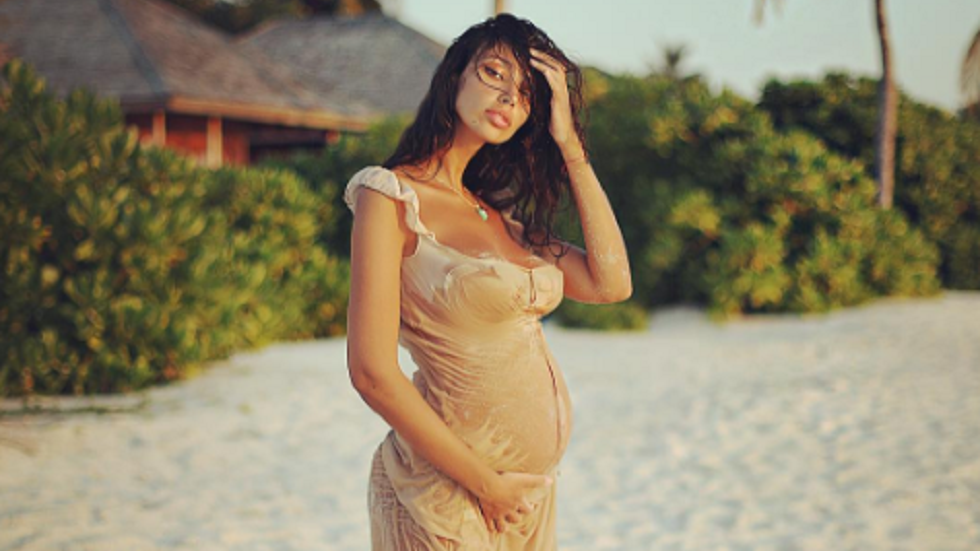 see the pictures
Madalina Ghenea is living the most beautiful period of her life and this is because she is getting closer to the moment when she will hold her first child in her arms. Lately, the star has gone through multiple changes, and now she has decided that it is time for her look to undergo a total transformation.
Madalina Ghenea gave up her long hair and adopted a much shorter haircut with bangs. The star also wanted to show her virtual friends her new look, uploading a photo with the new haircut on her Instagram account. As expected, the photo gathered a lot of appreciation and comments from fans.
Madalina Ghenea will give birth in about two weeks. Even though the moment is fast approaching, neither she nor Matei Stratan, the man with whom the fashion has a relationship, decided on the name, although they made a whole list of possible variants. Madalina Ghenea has not yet decided whether she will give birth naturally or by cesarean section, but she will certainly give birth in Romania, assisted[by the doctor who has monitored her pregnancy so far.

Open the photo gallery to see the change of look of Mădălina Ghenea.
Photo: instagram
Also read:

Madalina Ghenea can give birth from time to time! What did the doctors tell him?
Madalina Ghenea is getting ready to give birth! Where will her little girl be born?
Madalina Ghenea officially revealed the sex of her child: "For the name, we have a long list!"
Watch the latest VIDEO uploaded on avantaje.ro