Actress Mădălina Ghenea donated the set from the movie "Smitten", in which she played the main role, for children affected by incurable diseases, in the Hospice center.
The beautiful Romanian brought to Copăceni Assemblies just from Italy the kitchen and restaurant that her character in the film owned. The feature film was directed by Oscar winner Barry Morrow and will be released next year.
After completing the filming of the movie "Smitten", Madalina Ghenea took with her the set of the film. Her character has a restaurant where there are many parties, where she sings and dances.
Madalina played the lead role, along with Daren Criss, and the film was directed by Oscar-winner Barry Morrow.
The actress knows the stories of children suffering from serious illnesses and reaches the Hospice centers, so she wanted to help them. More than 150 pieces of furniture, tables, chairs, cabinets and lamps arrived in the center of the Copăceni Assembly. They are in rustic style and integrate perfectly into the old mansion, historical monument, donated to the Hospice center. The works will be ready by the end of December.
Madalina Ghenea: "I fell in love with the team, the place, the setting of the movie. It seems like crazy to me. And my dad told me, I filmed in Rome, I moved a 300 sqm restaurant built in a studio, I put it in two trucks, I brought it to Romania, I put it in a warehouse on I rented it and I can't believe it's here. That I brought this decoration to this center, that these children will enjoy it and the story and the film. It's a love story, it's a children's movie, for all ages, and it's a love movie, and that's what I found in the Hospice Centers. Very much love. "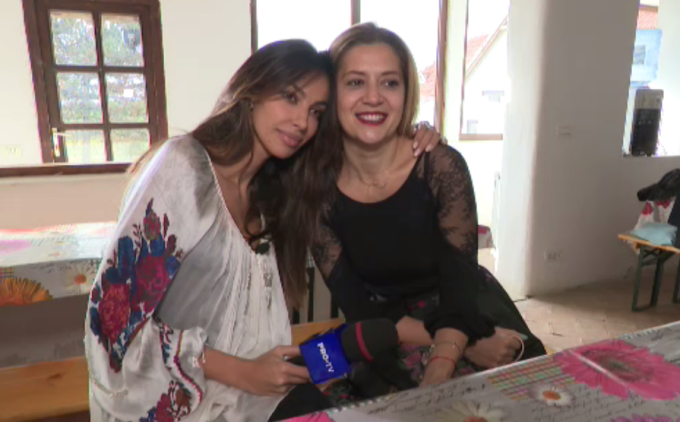 Alex P: "It's not the first time he's helping us. Children need stories. Madalina gave us a story, a movie set, in which she played the main role and which perfectly matches what we have here. I can hardly wait to see the kids having lunch in the movie restaurant. "
Those from Hospice also need donations to the Copăceni Assembly Center, especially medical equipment for palliative care. Any help is welcome.
Madalina Ghenea: "I do this because I receive so much more than I give. Paradoxically, I rarely saw people so happy to see me. I rarely received such hugs. "
.