Of
Livia Lixandru,

Wednesday, September 20, 2017, 17:54
Mădălina Ghenea went to the dentist but not alone with her little girl. The star kept his child in his arms, and this hypostasis was criticized by some of the fans who disagreed with the fact that the girl is in an inappropriate environment.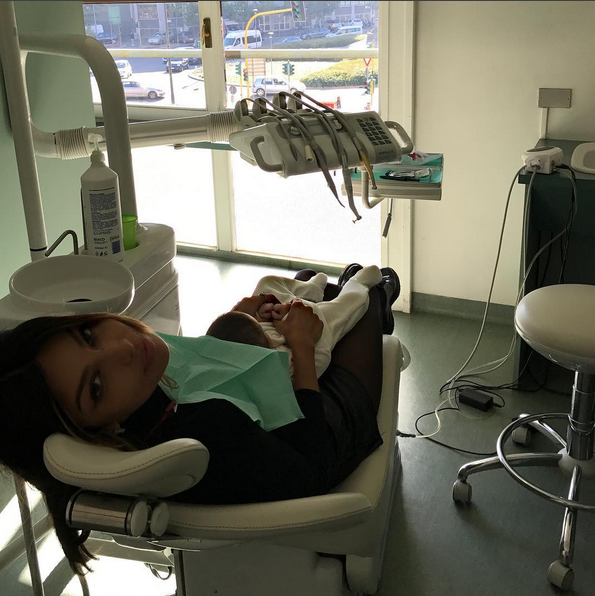 Mădălina Ghenea, on the dentist's hand, in Italy
"How beautiful are you, Mădălina," "What a nice picture," "Have you taken with your dentist?", There are some of the fans' comments. Recently, Madalina and her child's father, Matthew Stratan, have been told that they have parted. The two did not show up together. The brunette did not confirm the rumors, but posted a message on the Instagram account. "The most beautiful things in life are not things. They are people and places, memories and photographs. They are feelings and moments and smiles and laughter. Happy, "is Mădălinei Ghenea's message on one of the social networks. Past days, Mădălina Ghenea has also written a tough message on Facebook.
Read and
---
EXCLUSIVE / Lora was a poor girl. Many months wore the same training, won at a contest in Bucharest
---