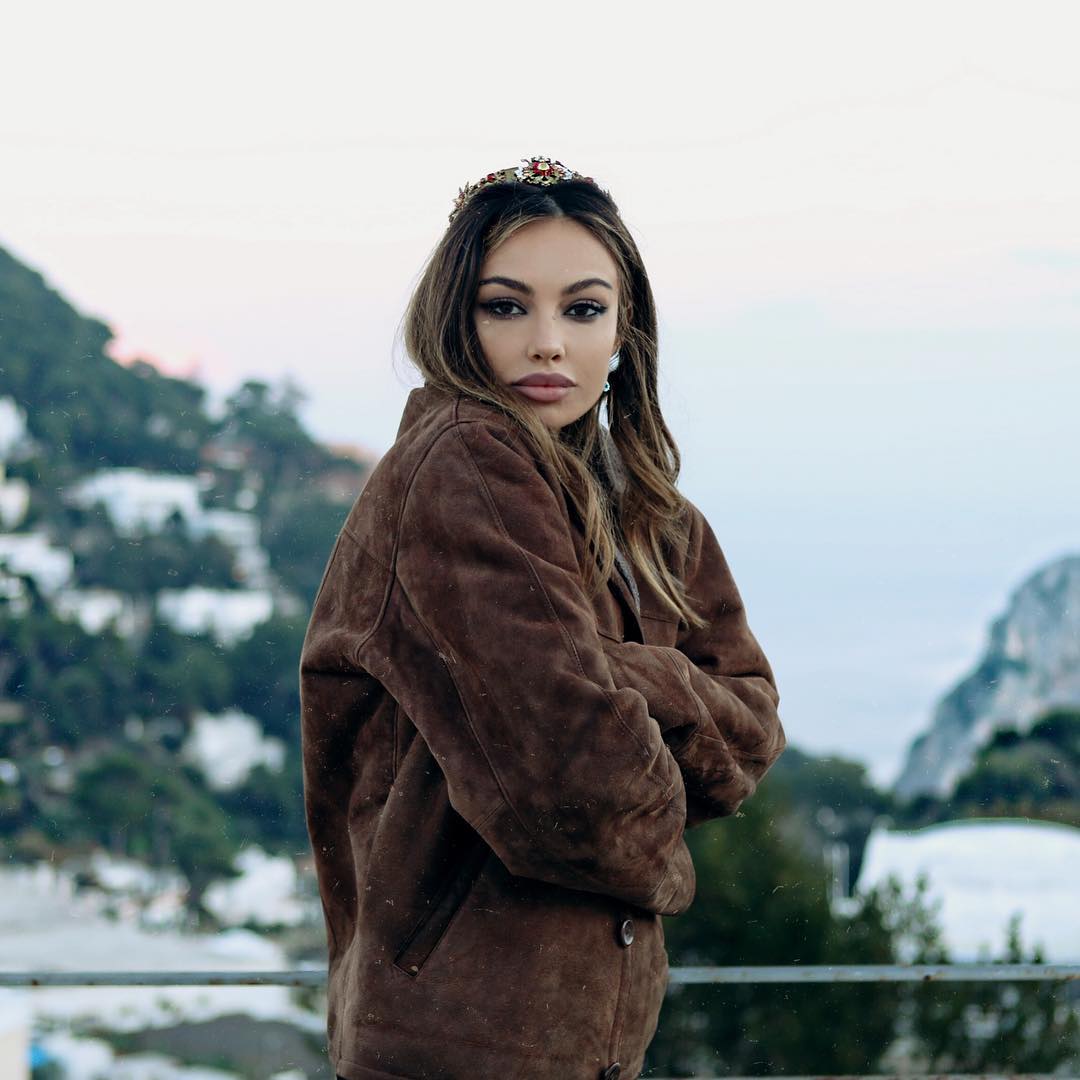 see the pictures
Mădălina Ghenea (31 years old) has a new boyfriend. After the relationship with the art dealer Vito Schnabel, a young Swiss, ended, the actress would have a new partner.
Mădălina would have a relationship with the son of one of the richest people in the world. This is Leonardo Del Vecchio, his father having an estimated fortune of over 20 billion euros. Currently, the man is in charge of his father's business.
Prior to their relationship, Leonardo Del Vecchio was engaged to Alessia Tedeschi, a model from Abruzzo.

Mădălina Ghenea published the first image of her boyfriend in the online environment
Last days, they were photographed together, at the concert held by artists Jennifer Lopez and Shakira in the break between the celebrations of the famous Super Bowl, according to Wowbiz, quoted by Freedom.
Image in PHOTO GALLERY!
After the separation of Matei Stratan, the father of his daughter Charlotte, Mădălina started a relationship with Vito Schnabel (32 years old).
Matei Stratan would have cheated on the actress with a famous pianist. "You did not just deceive me, you deceived us.

You have not only broken my heart, you have destroyed our future ", wrote Mădălina on Facebook, after finding out that her boyfriend would have a relationship with pianist Lola Astranova.
What does the model think is her greatest achievement?
Asked what was her greatest professional achievement, Mădălina testified, last year, to VIVA!:
"The fact that I had the opportunity to take care of Charlotte, without this negatively affecting my career.
Which shows that I managed to surpass that level of the career of a woman who is influenced by the appearance of a child.
Thank God that the joy that every mother feels at birth has not been affected by worries that the appearance of a child could affect her career!
This is one of the reasons why many women postpone marriage or pregnancy.
And a lot of other women do not resume their careers after birth. This needs to be changed somewhat in the way the company operates. ".
Photo: Instagram / Freedom.ro
Also read:
The famous actress was diagnosed with stage 4 cancer, just three years after the treatment that had saved her from the terrible disease
Ioana Ginghina, about Shakira's and Jennifer Lopez's Super Bowl concert: "If it's a star in America you can do anything"
Andreea Marin is a "strict mother" from certain points of view: "I know my way of thinking will lead her in a good direction"
Watch the latest VIDEO uploaded on avantaje.ro