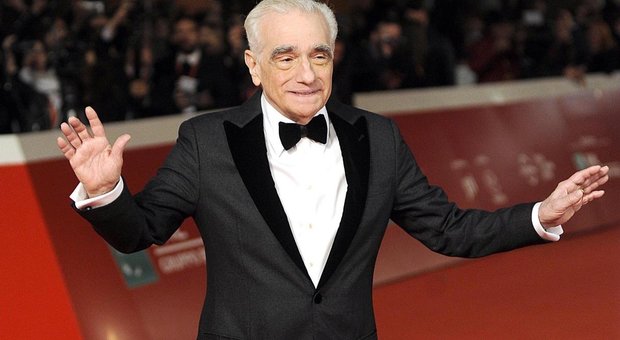 A Hollywood genius enchants the Romans between Auditorium and Villa Medici. Several tens of girls and boys have been waiting for at least three hours in front of the Sala Sinopoli. Here the second prize for the film festival career is scheduled, after the one awarded to the French actress Isabelle Huppert. This time Martin Scorsese is celebrated: undisputed master of international cinema who, before receiving the prestigious award, and the meeting with the public, gives himself the usual red catwalk in front of a large adoring audience.
<! –
->
A similar celebrity can only activate an Oscar Awards parade: Nicola Piovani and Dante Ferretti with Francesca Lo Schiavo, a long evening since. Roberta Armani, in an original folk skirt. Surprise with Raz Degan, who takes a selfie in front of the photographers in a plaid and coppola suit. Here is the director Paolo Taviani, who will deliver the precious plaque to Scorsese, with his wife Lina Nerli. Minidress and large golden pendant for Alba Parietti. And it is a silver cloud of small sequins, on a wide and romantic skirt with a train, the triumphal entry of the provocative Madalina Ghenea. And then the myth comes: Scorsese. Screams from the public. Applauds Giuseppe Tornatore. And here is the moment of celebration of the highly anticipated award.
After the meeting, Scorsese and its court moved to the elegant halls of Villa Medici for a highly reserved and exclusive dinner in honor of his art. The appointment includes famous filmmakers such as Paolo Sorrentino, in the company of his wife Daniela D'Antonio, screenwriter Francesco Bruni and Paolo Virzi '. Savino lunette appears in long black satin outfit. And then dark velvet with swarovski heel for the friendly Chiara Francini and fancy model for Laura Adriani. Red carpet for director Paolo Genovese and his Federica. Among various toasts and goodies, there is talk of the celebrated battle for the preservation of cinema of the past such as the horror film Ganja & Hess, by Bill Gunn (1973), presented yesterday at the Festival.
Last updated: 15:17


© REPRODUCTION RESERVED
. (tagsToTranslate) film festival (t) martin scorsese (t) villa medici