The one of similarities is a post that we of IsaeChia we dedicate daily to the many reports sent to us by the readers of our site (via email to isa.e.chia@gmail.com or away social networks, through our pages Facebook, Twitter or Instagram) that propose a physical similarity that they find, in the features or in the colors, between two characters from television, music, cinema, gossip or sport. It is therefore a light post, with no purpose other than to ascertain the existence of some analogy between two known people.
Here is the similarity of today:
Hi Isa and Chia! I propose the similarity between the former tronista of 'Men and Women' Rosa Perrotta is Madalina Ghenea! Marcella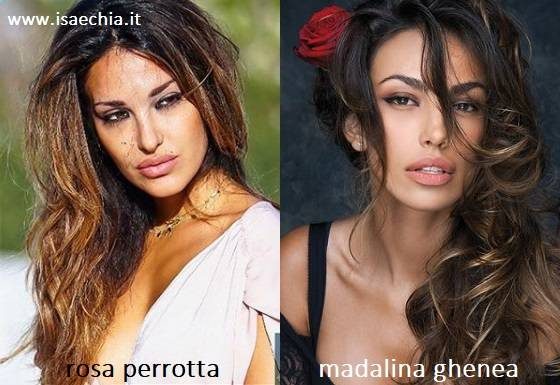 What do you think?
(The cover image of the posts dedicated to the similarities was created for IsaeChia.it by the young artist from Campania Raffaele Scarano)