Mădălina Ghenea went to a Los Angeles cabinet today to remove the two tattoos he made for the sake of Philipp Plein. During the relationship, the two had tattooed the other's name, but also a cross on the ring finger, as a kind of covenant to unite them for life.
It was not to be, and the two broke up after just two months of relationship, because he had reconciled with his ex-girlfriend, a Russian woman.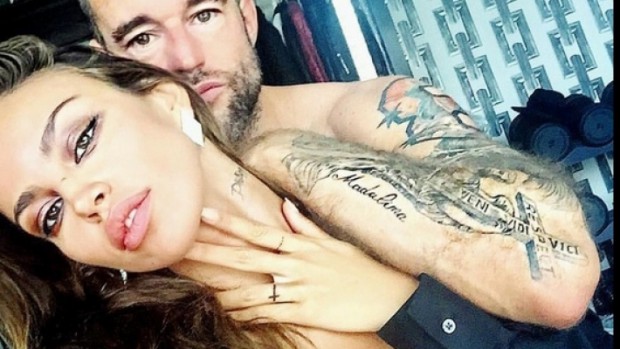 Gerard Butler still loves her
Not only can Madalina Ghenea have only controversial relations, starting with businessman Dragoş Săvulescu, one of the former Dinamo clubs, and finishing with German designer Philipp Plein, but intensely covered with the actors Leonardo DiCaprio and Gerard Butler.
The latter met last summer with a couple of Romanians, with whom he entered into discussions. From word to point, Gerard learned that the two were from the same land with his ex-girlfriend and immediately changed to face. In the good sense, because he reacted with enthusiasm, saying that the love of his life is from Romania, referring to Mădălina. "No way !!! Love of my life is from Romania " (I can not believe the love of my life is from Romania), one of the most beloved bachelors in the world told them, and then immediately concluded the discussion about Ghenea. Read more: EXCLUSIVE / Confession proving that, although she does not want to hear about Mădălina Ghenea, Gerard Butler did not forget her: "The love of my life is from Romania"
Read more about Mădălina Ghenea and philipp pleaded for Freedom.