See the open positions in advertising, communication and marketing
He had to be a jeweler, to carry on the family craft. But he had neither the skill nor the passion to create jewelry, and then he began to look for something else. He wanted to discover what he could arouse the passion he saw in his father when he was doing his job.
And, as they all relate, the theater he listened to on vinyl as a kid and a whispered word from a girl led him to the stage. He did the UNATC, but the contact with the actor took place much earlier, in high school, when he played in a play written by a colleague. Grigore Marine he is currently an employee of the Small Theater in Bucharest, and besides his job, he composes and produces music.
He played in "Sieranevada" directed by Cristi Puiu, in the series "Ai nuștri" and "Las Fierbinți" on Pro TV and was part of the "Mondenii" team on Prima TV. On March 6, the film "Urma", made by Dorian Boguță, premieres in Romania, in which Marin plays a famous pianist who has disappeared. In the theater we can see him in a series of successful performances on the scenes in Bucharest, which he reminds himself below.
With Grigore Marine we tell a story about the condition of the Romanian actor, his vulnerability on stage, theater and his latest film. And he also tells us about the exciting way he is preparing for a new role.
From plays on vinyl to acting
I was born, raised and in love with Bucharest. I graduated the theoretical high school Dante Alighieri. I became an actor in a weird way. My father is a goldsmith (jeweler to say for an easier understanding of the context) and I was naturally going to carry on the family craft. But seeing him what passion means for what you do, I realized I didn't have that passion. In a natural way I began to think and look for (physically through the list of colleges and universities in Bucharest) something that could arouse such a passion for me.
When choosing UNATC, the background of home with the plays on vinyl listened endlessly throughout the childhood mattered much. And the truth is, I didn't think I could do anything else. I received a first impulse from a girl I was in love with in the eighth grade and whispered to me at a party "You should become an actor". That's how I became an actor.
Contact with the plaintiff
The first contact with the actor status took place in high school, in a performance after a text written by a colleague. Totally by ear and amateur, but enough to make me want to find out, want more, experience the amalgam of excitement and adrenaline.
The first role in a professional performance was in 2007 at the Youth Theater in Piatra Neamț, in the show "Liniste se repeat", directed by Sorin Militaru. To which I also thank today for the trust he gave me then. It was important to see that I could stand on my own.
The life of an actor in Romania, an overview
I think acting life is a privilege. You have the chance to do what you like, to live from it and if you are not lucky enough to enjoy others with you. I think the most complicated part of this way of life is that you have to be very patient. You have to learn to take things as they come, day after day, and that takes time, that learning.
A bad part, to say it would be a lack of stability, but it's back and forth because this keeps you alive helps you know your place, not to get lost in the feeling that you are with something more special than others doing other professions. ; and honestly speaking others are really quite special in what they do (ex: doctors).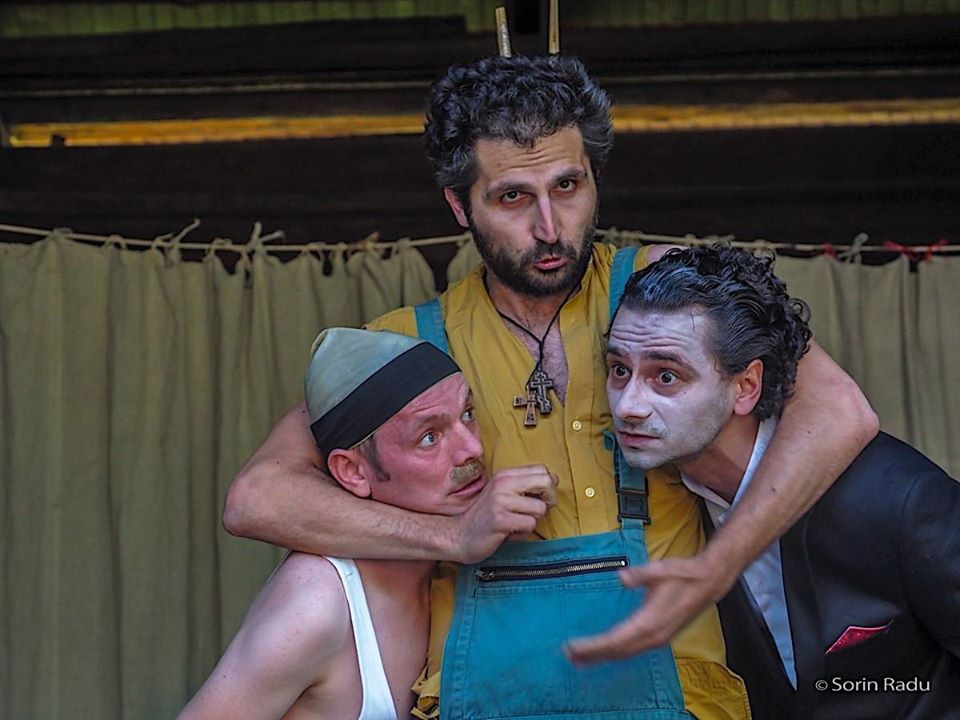 Photo: Sorin Radu
The most important change in recent years for Romanian actors is the explosion of independent theater! It is a large number of shows and communities where there is a real passion for theater and a love of work, as you rarely find in the state theater.
People you worked with
I have worked with a few directors so far and it would be unfair to remind some of them. The meeting with each one was a lesson and a brick put to this modus vivendi which is the "life of an actor". I can say, however, that one of the best lessons was received from Mr. Alexandru Tocilescu, God rest him! It sounds like this: "Marine, take it!"
I always come back to this urge because I always have the feeling that I understood it and I always find that it is not the case. The process is ongoing. As a general rule linking the projects and the contexts in which we have worked so far it would be irrespective of their "importance" the job should be done with the same degree of seriousness, interest and personal "input", that in the end there is something to be done it pleases me, only I chose to do this.
The newest project, "Follow"
From March 6th, he enters into theaters "Urma", the debut feature of Dorian Boguță, in which I play a pretty freaky role. In short, it is about the disappearance of a famous pianist, Anton, who has some serious health problems and who, before dying, wants to help, in at least unorthodox ways, his sister, to become a mother.
If I went into more detail I would do a "spoiler" so let's better go to the movie on March 6th.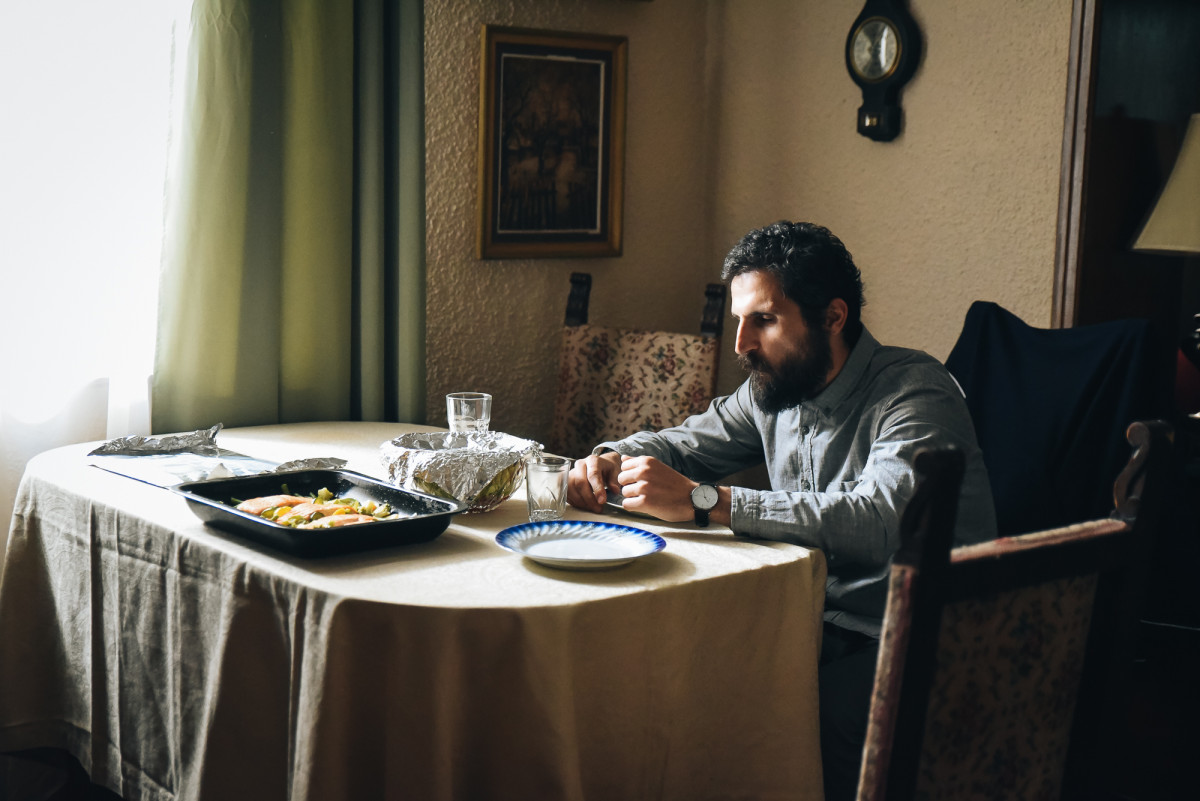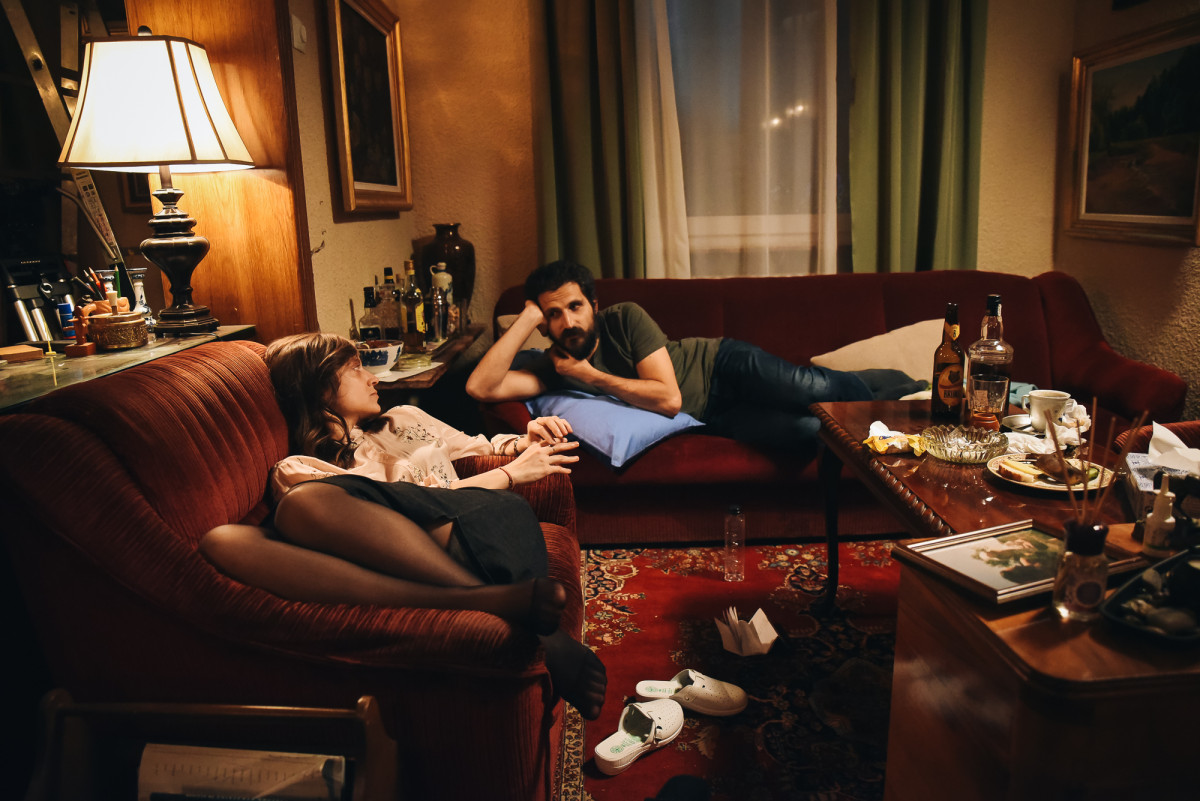 The role test
Lately I've started to find joy in going to auditions, auditions. I know it may sound absurd, but it's a kind of adrenaline rush that you can't get in any other way. It may look like the one from a theater premiere or maybe the improvisation theater, until you get used to it, respectively about 3 years with me. 🙂
In the case of "Urma" this is how things worked. Mrs. Viorica Capdefier called me for the test. He sent me the scenes I was going to test and I was surprised when I read them. They did not resemble the "classic" sequences I had been called to. I admit, the first reaction was an ambiguous one.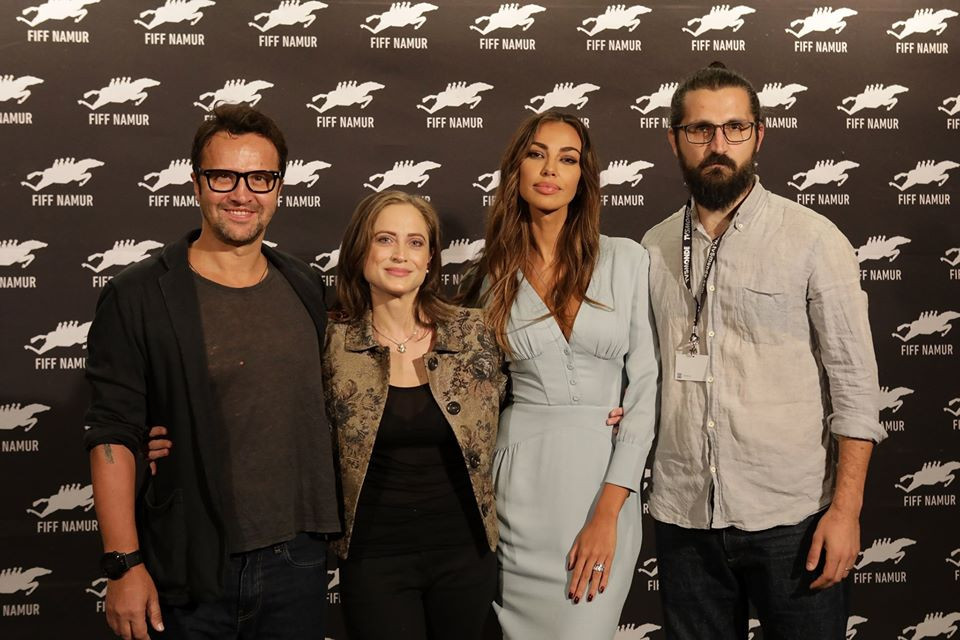 Finally I got ready for the trial and from the first day when I was meeting with Dorian I thought I would like to be in this project. Then I went 3 more times to recall and finally with great joy I received a phone call from Dorian that I will be part of the team.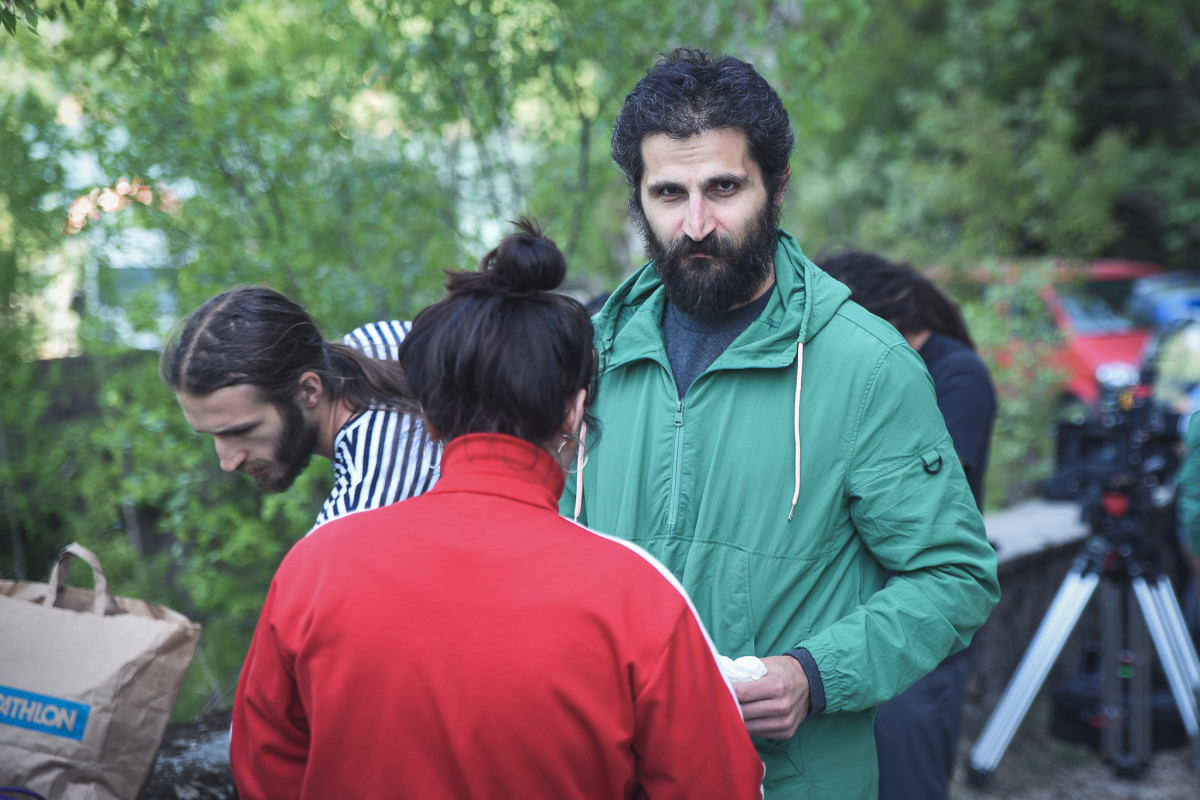 The filming and the team
In my case the shootings took place in several locations in Bucharest and at Vidraru Dam. I say in my case, because there were several locations where footage was shot in which I was not.
It was great working with Dorian. For many reasons. One of them would be that, being an actor, he knows how to ask the actor (excuse the repetition) on his language. That is, he can ask for what he needs as a director in the language of the actor, which you do not really meet.
It was a useful project for me. I had a lot to learn. What really drew me to this scenario was this man. The distribution includes Teodor Corban, Dragoș Bucur, Irina Rădulescu, Mădălina Ghenea, Lucian Ifrim and Liviu Pintileasa. The image director of the film is Barbu Bălășoiu. It is produced by Oana Giurgiu (Hai Hui production), Dorian Boguță (actoriedefilm.ro) and Anca Puiu (Mandragora).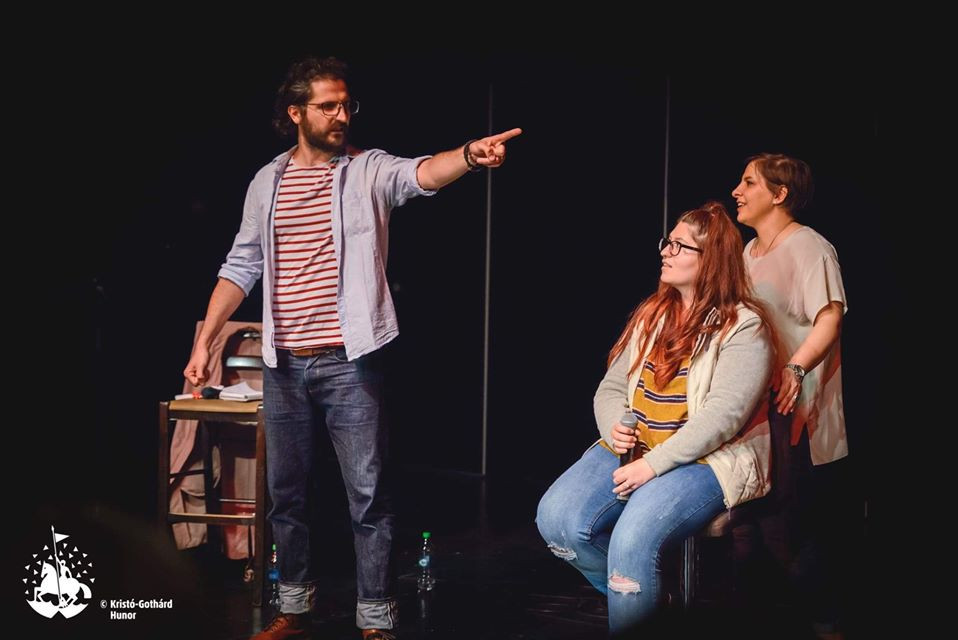 What is hard in the job
I do not think we can call it hardship, rather some moments of self-departure that can be difficult because it is first necessary to accept that you cannot or cannot know and only then can you go on. Moreover, sometimes, these moments catch you exposed and vulnerable, but that's about the material you work with. It's a permanent process of discovery (for me).
How it changed you
Ever since I was an actor I learned to pay more attention to the man next to me, more precisely I realized how little attention I was to him. I mean, you don't have many tools. One of them is the relationship with the man you are there with. It's a word from the improvisation theater that says "all you have to do is make your colleague look as good as possible and the rest is done by itself." I strongly believe in this, the more attentive you are to the man next to you and less to you, the more alive and real things unfold.
My job has changed me in a positive way or at least that's how I like to believe. He taught me to take the bull by the horns and to measure myself with him, the Romanian not to be scared anymore or, as a wonderful colleague says, the pleasure became greater than the fear.
Preparing for a new role
There are a few things I do every time I start a new project. First, I make sure that the first reading of the text is as personal as possible, to see where I reason directly and instinctively with what I have to do.
Then I document myself as far as possible about how such a "real" man works. Then I try to learn the text as quickly as possible in order to have the freedom to interact with colleagues during rehearsals.
And then there are all sorts of steps that are particular to each project. For example, if an action is to be done that I cannot execute I do it until it comes out on my nose. 🙂 Music inspires me a lot. That is, if I have to discover a character and I have enough data about his biography, I like to find out what music the man would listen to and then let me be inspired by it at the behavioral level.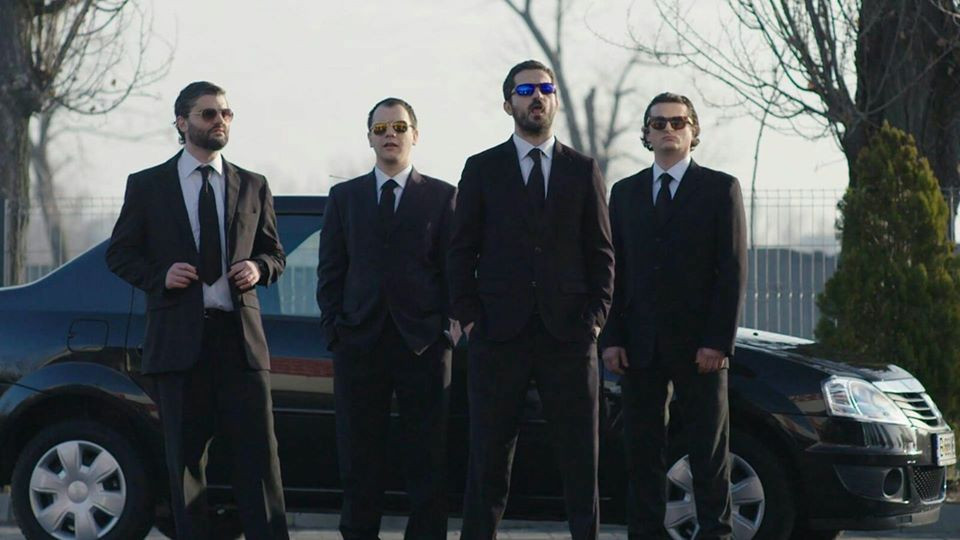 Critics and reactions in social media
I do not read criticism usually and when it happens I try not to change depending on what he writes there. It is important for me to know that I have done everything that could be done in that context. I prefer face-to-face criticism, however, because they are more productive, they can then be applied concretely for a more fulfilling future show, say.
What could be better in the theater
The current Romanian landscape is a rich one. A lot is happening. For many categories of audience. And it's excellent, so it must be. We compete with "swipe up", "tap here" and one minute video clips. How Romanian theater could be improved I am not in a position to say.
I believe, however, that the stories must also be told in the theater in a rhythm adapted to the one in which the society operates today, which we have a duty to mirror. That is, we cannot just for art's sake compel man to see an hour of something that can be said or expressed in five minutes. We cannot play with human time.
But in the Romanian cinema
I see it as a fertile land where more and more varieties of seeds are planted. It is a joy that several films are made year after year and that the actors are called for casting. Slightly easy, as if it breaks or at least widens, the circle of "acquaintances".
After all, I stayed and thought, and if I were to produce or direct a film, I would definitely have people in whom I have complete confidence and invite them to play without casting. Finally.
What could be improved in the Romanian cinema I do not know. Probably if there were more resources for young people, they would start faster on the road and obviously they could experiment more and discover themselves faster.
Advertisements and brands
For me, advertising, and the appearance in commercials, is another opportunity to do my job and cover my expenses. If I'm called for casting for this, of course, I don't consider it anything to do with it. I know there was a current in which "this is not art." I'm sorry, they only make art. I also do my job.
Plans, dreams and desires
At the moment I don't have too many plans. In my life he's a dwarf for a year and a half and that's about plan number one. Professionally I take things as they come and, thank God, I come. I'm trying to grind and get better and better.
What I would like to do in the near future would be to play with my wife. And she's also an actress. I did this a few years ago and it was a bit complicated, but now we are both flirting with the idea and I hope the right context emerges.
Where are we in 2020?
For those who want to see something I try to do, I can do it here: "Employed to two patrons", directed by Vlad Corbeanu, "Vinovat / Nevinovat", directed by Gelu Colceag at the Little Theater, "Insomniacs", directed by Sorin Militaru and "Constellations" , directed by George Dogaru at the Bucharest Art Theater, "How to destroy a play", directed by George Dogaru at the Comedy Theater, "Nora", directed by Gelu Badea and "Red Patima", directed by Gelu Badea at the Tony Bulandra Târgoviște Theater.
Plus if anyone wants to listen and not just see, I have an intimate relationship with music. "We've forgotten who we are" is a fresh album produced by me with a lot of passion and can be listened to on Spotify.