The special guest was the testimonial Madalina Ghenea
A new Wind Tre store in Milan will be inaugurated on Saturday, December 15th in the very central Corso Vercelli. Protagonist of the event Madalina Ghenea, testimonial of the brand 3 and of the Christmas campaign. In the afternoon, the actress will "cut the ribbon" for the official opening of the new store.
The new store of Corso Vercelli is the first in Milan to host both of the company's commercial brands. In the same exhibition space, in fact, it will be possible to activate both Wind and 3 offers. For the occasion, Limited and Special Edition promotions will be available, which can only be activated during 15 and 16 December.
Lots of news for the brand 3.
It will be possible to activate the 'ALL-IN Special Edition' offer: unlimited minutes and 60 gigabytes for 6.99 euros per month, including GIGA BANK, the exclusive service that allows you to accumulate the unused Giga during the month and use them without expiration, and 6 months of Apple Music to listen to favorite music on all devices.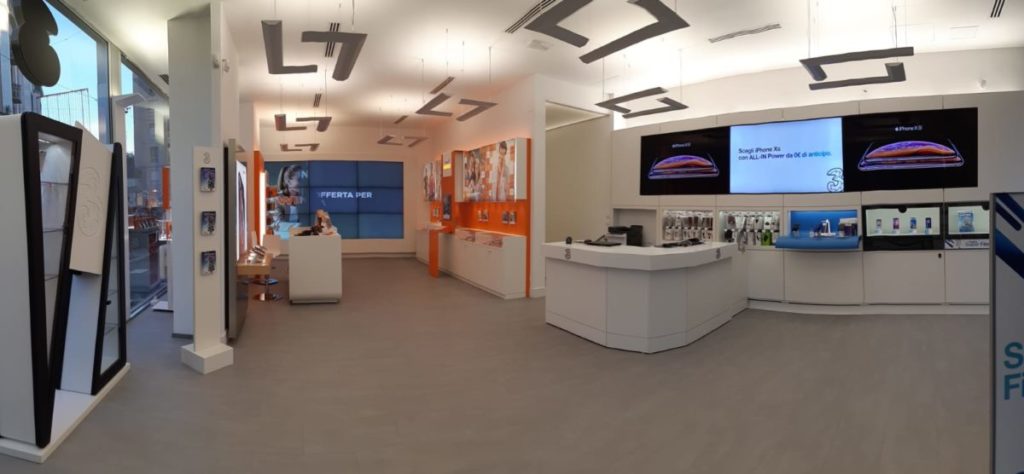 Furthermore, with '3 Cube GEO Special', it will be possible to have 80 Giga to use on the move with the Night Free option and the '3 Cube Pack' with a 29 euro advance, at a cost of 8.99 euros per month.
Also for the Wind brand there is a special offer: 'All Inclusive Limited Edition' which, at the 'real price' of 9.99 euros and without activation costs, includes unlimited minutes, 100 sms and 30 Giga with no-stop chat, the function that, once the Giga are finished, does not block the navigation. Furthermore, to celebrate Christmas, customers who activate All Inclusive offers will also receive 100 Giga gifts for use in a year.
Inside the store, you can also discover the latest news on fixed-mobile convergence. The offer to Wind brand, 'Fibra 1000', includes 100 GIGA to share with the smartphone of the family and the one with the 3 brand, 'Super Fiber', provides for Giga completely unlimited from a smartphone.