The most attentive readers will have noticed that Wind Tre, with both brands, in this autumn phase it did not offer huge news to customers.
Obviously there has been and there is space for the offer dedicated to the new iPhone 11, but the list is basically on the line of the past months.
One of the most interesting news was the registration of two brands at the MISE that could suggest some news in the future.
Meanwhile, as early as next week, news could arrive on what will be the Christmas offer: from Tuesday 12 November, in fact, should start the tour of the Winter Canvass of which we have anticipated in recent days.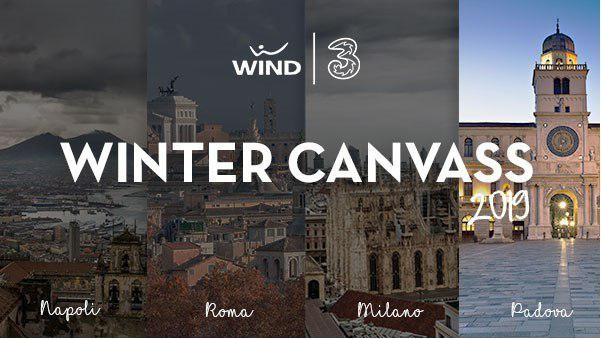 Four stages scattered throughout the national territory to cover North, Central and South:
Naples
Rome
Milan
Padua
On the communicative side to signal the return of the established Chiellini-Madalina Ghenea duo that launches offer 3 for the last of Apple.